5 Ways to Gain the Lead You Need to Grow Your Dental Practice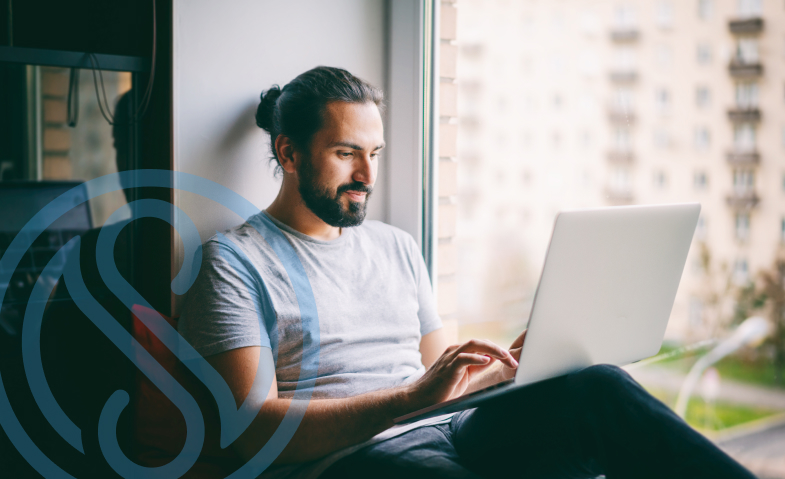 Harness the power of your loyal patient base to grow your dental practice.
After the downturn of the pandemic, the US dental services market is once again an exciting place to be doing business. It was valued at $109.28 billion in 2020, but is projected to reach a staggering $196.18 billion by 2027.
There are several exciting trends emerging in the dental industry, including digital dentistry and 3D printing. But for most businesses, growing their dental practice has more to do with building an excellent reputation in their community and providing the dental and orthodontic services patients want.
Let's explore 5 ways to grow your dental practice and gain a leading edge in your area.
1. Request reviews.
Online reviews are a vital component of lead generation for dental practices. Your happy patients are your best marketing resource. According to LinkedIn, 84% of people trust online reviews as much as personal recommendations.
For many of your patients, checking out online reviews before making a purchase or choosing a service has become a regular part of life. So harness all the positivity and goodwill you've built with your patients by encouraging them to sing your praises in writing.
Getting positive reviews is a team effort. Everyone from the dentist to the receptionist must be ready for "the ask."
Another way to convert goodwill into solid reviews is to send reminders. Let your patients know that, with their consent, you'll send them a text message with a link to a review site around 30 minutes after their appointment. Hopefully, your patient will be at home or back at work by this time and will have a few minutes to leave a brief but glowing review.
Why Reviews Matter
Your website may highlight your dental services and include a comprehensive bio, but what most patients want is a dentist they can trust. Quality care, honesty, and a great rapport are the winning combination your dental practice needs.
Online reviews are the best way to communicate this and generate dental practice leads. These authentic comments and how you respond to them tell people everything they need to know about the kind of dentist you are.
2. Incentivize referrals.
Happy patients will naturally recommend your practice to their friends, family, and coworkers. But you can give this word-of-mouth marketing a little helping hand by incentivizing referrals.
For an incentive scheme to work, it needs to be simple and offer patients something of value. For example, if a patient's friend signs up, you could offer your existing patient a:
Free consultation.
Promotion on teeth whitening.
Gift, such as an electric toothbrush.
Make sure you follow all relevant data protection laws when soliciting referrals. Also, make it easy for new patients to indicate who referred them, so you can close the loop and give existing customers their reward.
3. Optimize your web presence.
Sadly, many excellent dental practices are let down by their website. One of the biggest turn-offs for patients are sites that are clunky or simply non-functional on mobile devices. This matters because the latest research shows that 63% of searches in the US are carried out through mobile technologies, and 15% of internet users only use their smartphones to access the internet.
So to engage with patients and encourage them to use your online services, you need to give them an easy-to-use mobile site. Your patients are used to ordering food, making purchases, and scheduling appointments on their phones with just a few clicks. Can they easily schedule a dental appointment through your website?
If the answer is "no," you could be losing patients to your competitors.
Harness the power of PWAs.
One thing patients love even more than a great website is an easy-to-use app. You can take the easy route by creating a progressive web app (PWA.) This may sound intimidating and technical, but it just refers to a website that patients can pin to their home screens and use like an app.
Your web development team should be able to create one for you with minimal fuss. Then train your front-of-house staff to show patients how to add it to their home screens and give them a whistle-stop tour of how to use it.
Optimize your site with local SEO.
Local search engine optimization (SEO) ensures that your dental practice shows up when potential patients google "dentist near me." Local SEO involves creating quality content for your website that search engines will highlight to their users. The content should demonstrate your:
Experience.
Expertise.
Authority.
Trustworthiness.
Your content should also link to other reputable sites and relevant services on your site. When potential patients enjoy and trust the content on your site, they're more likely to click through and sign up as new patients.
4. Give your patients what they want.
In the past, our grandparents had to go to several stores to complete their weekly shopping. But, of course, we don't expect to do that for groceries anymore, so why would our patients want to do that for dental services?
Of course, no dental office can offer every service, but it pays to provide a comprehensive set of services under one roof. A great way for general dental practices to do this is by offering additional services such as orthodontics, cosmetic dentistry, or dental implants.
There are a number of courses for a general dentist to take that build skills in orthodontics, including courses in straight-wire orthodontics. This could allow a general dentist to treat 70% to 80% of orthodontic cases, keeping patients in-house who would otherwise have been referred to your competitors.
5. Train your team.
The impression your team makes is just as important as the rapport patients have with the dentist. So train your team to warmly welcome every patient and make them feel valued. Every team member must be a clear communicator, willing to go the extra mile to provide excellent customer service.
How can you train every member of your team to sell without appearing to sell? First, focus on relationships. When your team members have a genuine connection with your patients, they'll naturally recommend services that will help them.
Dental services can be transformative. Get your team to focus not on the service but on the end result. This helps your patients to understand the value of your services and can boost sales.
Time to grow your dental practice.
To grow your dental practice, it's essential to focus on lead generation. The tips we've discussed can help you to do this by harnessing the power of your best marketers—your satisfied customers.
Adding additional services, such as orthodontics, has helped many general dental practices take their businesses to the next level. So why not explore our upcoming courses to see how you can add services your patients will love?