Gerety Orthodontic Seminars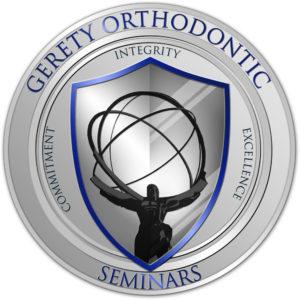 Kay Gerety- Assistants Course Instructor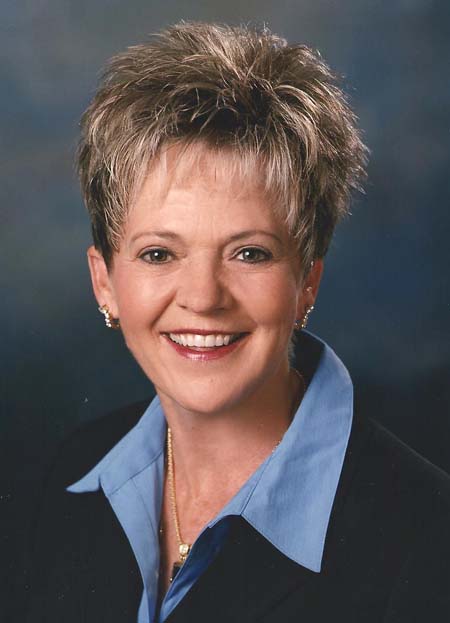 Kay is the Director of Education at Gerety Orthodontic Seminars and is the lead instructor of both our classroom courses and our online program. Her dental career began in 1973 and she received her Certified Dental Assistant Certificate from the University of North Carolina at Chapel Hill in 1975. As a practicing Dental Assistant for more than 40 years, she worked alongside her husband, Dr. Robert "Big Bob" Gerety, in their dental practice. Kay joined Big Bob in the classroom for over 30 years as they taught his Straight-Wire orthodontic course to over 12,000 general and pediatric dentists. With Kay's direction and guidance, the curriculum that we teach today is built on the same philosophies, principles, and techniques that Big Bob developed and documented while he fine-tuned his Straight Wire non-extraction technique.
A highly enthusiastic presenter, Kay is motivating and knowledgeable. Her experiences as a teacher, chairside assistant, and office manager prepared her to develop her own orthodontic clinical program for assistants, which is one of the most recognized and respected ortho courses available. Kay's course for the dental assistant prepares professional staff to embrace their new orthodontic team responsibilities, along with renewed excitement and enthusiasm for dentistry. In addition to her classroom program, Kay also created and instructed an in-office program for training dental assistants right in the dental office where they work. Kay's presentations are in high demand; she has lectured extensively to dentists on topics such as orthodontic integration and profitability, practice management and marketing, and effective staff utilization.
Dr. Debra Ettle-Resnick, DDS
Dr Resnick is the guest lecturer on Advanced Treatment Mechanics at our Annual Gerety Orthodontic Symposium. Big Bob's greatest pleasure as a teacher was to see a former student like Dr Resnick thrive and succeed. He took great pride in Deb's orthodontic accomplishments and always enjoying comparing cases with her.
Deb first earned a Dental Assisting degree, but her professional goals led her to continue her education. In 1992 she and her husband David both graduated from the University of Minnesota with their dental degrees. Together they immediately started five private practices in northwestern MN. The Gerety program was Deb's introduction to orthodontic education; she began incorporating the Gerety straight wire concepts into her practices in 1994.
Deb is a current member of Omicron Kappa Upsilon dental honor society. In 2004, she was awarded her Diplomat status from the AOS, where she has served on their Board of Examiners. She is a multiple recipient of the Robert G. Gerety Case of the Year Award, which is presented as recognition for the highest level of clinical achievement in orthodontics.
Dr. Joseph Schmidbauer, DDS
Dr. Schmidbauer is a member of our classroom teaching team for the Comprehensive Orthodontic Education program in Dallas. Joe joined the Gerety Comprehensive Orthodontic Education course in 1989, incorporating orthodontics into his practice and continuing to build that practice component utilizing the Gerety non-extraction straight wire philosophy for 27 years. His vast experience includes completing over 2,000 orthodontic cases. During the last 7 years, Joe has taught the philosophy and mechanics of Dr. Robert G. Gerety in the classroom in Atlanta, Nashville, and currently with the team in Dallas.
Joe graduated from Ohio State University College of Dentistry in 1979 and has maintained a private general practice in Oregon, OH, for over 32 years. Dr. Schmidbauer soon became a student of Dr. Robert G. Gerety, whose non-extraction philosophy of orthodontic treatment coupled well with Dr. Schmidbauer's desire to bring excellence in orthodontic treatment to his practice.
Joe is a member of the American Dental Association, the Ohio Dental Association, International Association of Orthodontics, and the American Orthodontic Society. In 2003, he was awarded Diplomate status from the AOS. He is a past president of AOS and has served as an examiner of their credentialing program.
Dr. Damon Huffman, DDS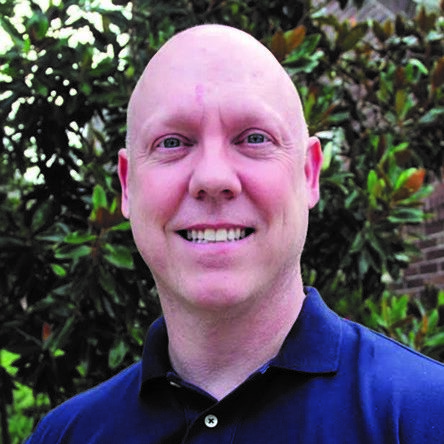 Damon is an Instructor in our Comprehensive Orthodontic Education program in Dallas and also participates in the Gerety Assistant Orthodontic Training program. Damon began his orthodontic studies with Gerety Orthodontic Seminars in 1995, which allowed him to incorporate orthodontics into his busy family practice. Over the last 20 years Dr Huffman has completed over 700 orthodontic cases following Dr Gerety's non-extraction straight wire techniques.
Graduating from Channelview High School in 1987 with a goal of becoming a heart surgeon, Damon began working in his father's dental office at 17 years old. While working as a dental assistant and repairing dentures, he found his ultimate calling. Damon attended San Jacinto College and the University of Houston. He was accepted into dental school at the University of Texas in Houston, where he graduated in 1994. After passing the state board licensing exam with a perfect score, he immediately joined his father's family practice. In 1999, he purchased that practice where he continues to enjoy all disciplines of dentistry. On any given day at the office, you may find him doing fillings, implants, braces, and root canals.
Dr Huffman has been an active member of the American Orthodontic Society and the Academy of General Dentistry. Dr. Huffman received his Fellowship in the AOS in 2011, his Fellowship in the AGD in 2013, and his Diplomate from the AOS in 2014. Damon currently assists Kay Gerety in teaching the Robert G Gerety Comprehensive Orthodontic Program in Dallas, TX.
Dr. Michael Auld, DDS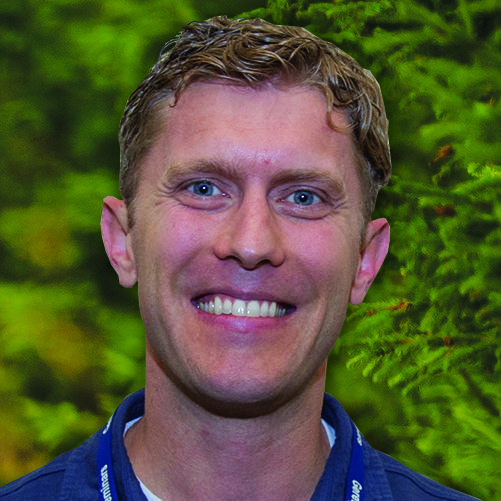 Michael is an Associate Instructor in our classroom Comprehensive Orthodontic Education program in Tulsa. He is an active contributor in our online blog, The Forum. Michael began his orthodontic studies with Gerety Orthodontic Seminars in 2011 and immediately began incorporating Big Bob Gerety's non-extraction straight wire techniques into his practice. Michael returned to our classes annually, making immediate contributions as a mentor to our first-year students. In 2017 we welcomed Michael to our classroom teaching team as an Associate Instructor and as a presenter at our annual Symposium.
After graduating from McAlester High School in OK as a salutatorian, Michael attended Oklahoma Baptist University; he graduated Magna Cum Laude in 2005 with a degree in Biochemistry. In 2009, Michael graduated with distinction from the University of Oklahoma College of Dentistry. He joined his uncle's dental practice in McAlester, OK, where he practices family dentistry.
A member of the American Dental Association, the Oklahoma Dental Association, the Academy of General Dentistry, and the American Orthodontic Society, Dr. Auld had extensive post-graduate training in orthodontics and implant surgery. As a life-long learner, he is committed to providing the best service to meet the dental needs of his patients and to excellence in orthodontics for children and adults. Dr. Auld has completed over 1,000 hours of continuing education and has completed hundreds of cases using the Gerety methods.