Shaping Patients' Expectations with Truth-Telling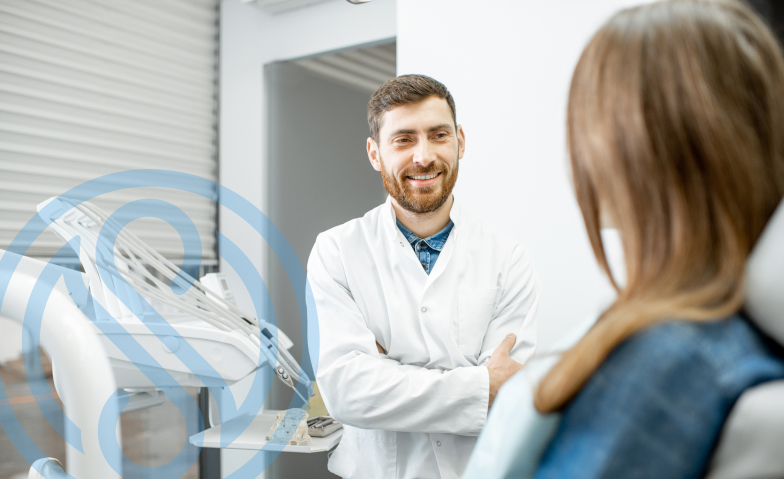 Building a Foundation of Trust
Trust is something that is incredibly vital in any medical practice. You need your patients to trust you so they're willing to report their symptoms and experiences accurately and follow through with prescribed treatments. Without that foundation of trust, the patient doesn't receive the best treatments or outcomes possible.
While it might sometimes seem reasonable to omit certain details to soften a blow or lead a patient to a more desirable treatment option, a lie by omission can break trust with your patients.
Understanding how to build trust with patients is an important area for dentists to focus on. And telling the truth—the whole truth—to patients is a vital part of developing that trust. 
Patients Want to Know What's Going On.
Most patients are happy with the care they receive from their dentist. Still, there is one area that many patients find lacking. They would generally prefer to have more information about their treatment plan, why a treatment is used, and what exactly the treatment entails.
Dentists can improve trust in this area by focusing on communication. Encouraging an atmosphere of open communication can make patients more comfortable asking questions. Dentists should also keep in mind that many points of knowledge about procedures that they take for granted are actually very unfamiliar to the general public.
Patients Place a High Value on Empathy.
People are more comfortable working with someone who possesses empathy. Individuals within the medical field, whether general practitioners, nurses, or specialists, like dentists, are generally seen as having empathy due to their role in providing care.
Open communication helps maintain this sense of empathy. Patients are more likely to work with you effectively if they believe you're focused on providing care as opposed to providing a service. Breaking the trust of your patients can invert that perception.
Patients Want to Know They're Dealing with an Expert.
Patients go to dentists because they need the care and treatments that only a dentist can provide. They want to make sure that the dentist they choose has the education, training, and experience to offer that care effectively. It's important that dentists uphold that perception.
Being able to speak on a wide range of issues, even those that may require referral for treatment, is essential. Dentists need to be able to communicate details about treatment options clearly and professionally to instill confidence in their patients.
In many cases, options like orthodontics training programs can help give dentists knowledge on a wider range of issues and treatments.
Patients Can Become Concerned About Outcomes.
One of the most important reasons that a relationship of trust is vital between a dentist and their patients is the concern and anxiety patients can have about their treatment. Even if they don't communicate it, many patients are deeply concerned about the potential for bad outcomes.
Having a relationship of trust makes it easier for a patient to voice these concerns, which the dentist can then address. Being able to frankly discuss the risks of any treatment also builds trust, and having an accurate picture of potential outcomes can stop a patient's imagination from running away with them.
How to Build Trust with Patients by Expanding Your Knowledge.
Developing the necessary education to communicate on a broader range of topics can help you effectively build trust with your patients. Orthodontics training programs, in particular, can be a great way to add value to your practice while also increasing the confidence that patients have in your care.
Instead of simply referring a patient to an orthodontist and letting them worry about their situation, additional education can enable dentists to speak confidently about a patient's situation, potential orthodontic treatment plans, and likely outcomes.
The right orthodontic training programs even allows dentists to offer a variety of treatment options at their own practice, which can make the experience more convenient for their patients.
But, even if you choose not to incorporate orthodontic treatment into your practice, the ability to discuss orthodontic issues and treatment can improve the trust your patients have in your abilities.
Find the Right Orthodontic Training Programs for Your Practice.
If you look online today, you'll find many fast-track courses that claim to provide dentists with what they need to offer orthodontic treatments in an unrealistically short period of time. Unfortunately, these types of courses leave dentists without the real practical experience necessary to successfully introduce orthodontic treatments to their practice.
Synergy Orthodontic Seminars provides orthodontics training programs that truly prepare dentists to offer orthodontic treatment. You can develop not only the knowledge required, but also the practical experience and skills necessary to expand the treatment options you provide for your patients. Browse our upcoming courses to find an opportunity near you.