Many Pediatric Dentists Don't Offer Orthodontics but Should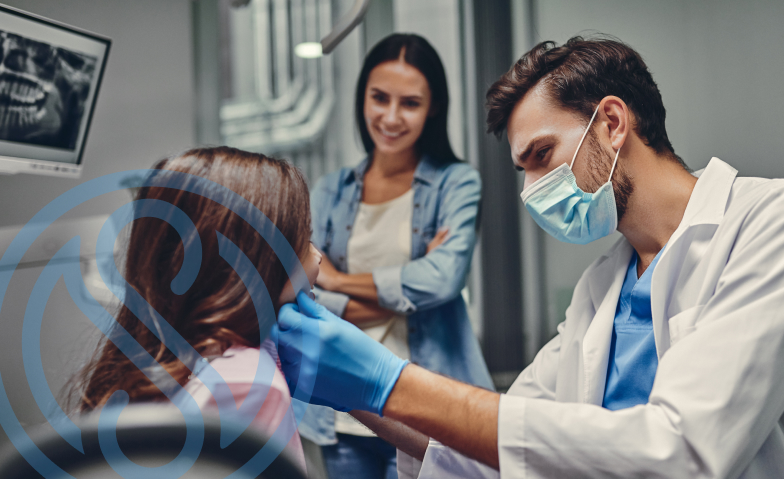 Why Continuing Education in Orthodontics Pays Off
Continuing education is necessary, but have you ever felt overwhelmed deciding which type of training or course to pursue? Consider taking orthodontic courses for pediatric dentists if you're interested in broadening your knowledge base and offering valuable new services to your patients. 
Pediatric dentists and family dentists who frequently see children can benefit tremendously from taking pediatric and general orthodontics courses. Here's why.
Pediatric dentistry and orthodontic care go hand in hand.
You'd be hard-pressed to find two fields of dental care that complement one another more than pediatric dentistry and orthodontics!
A growing number of adults are straightening their teeth, but children and teens still make up 75% of orthodontic patients in the U.S. Your patients and their parents will likely reach out for orthodontic care at some point, whether it be an evaluation or receiving treatment. By offering orthodontic care as a standard service in your practice, you'll be able to cut down on referrals to orthodontic specialists in all but the most severe cases of malocclusion. 
Better yet, you'll have the expertise and knowledge to educate parents on the importance of early orthodontic evaluations, necessary interceptive treatment, and other aspects of pediatric orthodontic care.
Orthodontic complications and malocclusions are best identified by age 7.
Pediatric dentists are already familiar with the value of early dental care for kids.
You encourage parents to bring their children in for their first appointment no later than the first birthday and reinforce to parents why seeing kids every six months for a checkup and cleaning is crucial for cavity prevention. This proactive, preventive dental care mindset meshes perfectly with the importance of early orthodontic evaluations.
The American Association of Orthodontists recommends children receive their first orthodontic evaluation no later than age 7. Parents will be thrilled to learn that their child's pediatric dentist can perform this evaluation and trips to a different office with different staff won't be necessary. 
Similarly, parents are much more likely to follow through with recommended orthodontic treatment when there is already an established patient-dentist relationship.
If a parent has chosen your practice to be their child's established dental home, that means there's a deep level of trust and appreciation for the care you and your team provide. When you find that a patient needs interceptive care or orthodontics, their parents will already trust that this recommendation for treatment is important for the long-term health of their child's smile.
An understanding of orthodontics will allow you to diagnose and treat problems that may otherwise go unnoticed.
Understanding and practicing orthodontics doesn't just mean you'll be able to diagnose and treat malocclusions. Expanding your education in orthodontics also helps you become a more knowledgeable pediatric dentist.
During a standard evaluation, you'll assess your patient's oral health, the development of their teeth, and signs of tooth decay. However, with training in orthodontic care, you'll be performing these standard evaluations with new insight, able to predict the movement of the teeth and notice early warning signs of developing malocclusion.
Most importantly, you can immediately help your patients with interceptive care or early orthodontics, perhaps even before they receive an official orthodontic evaluation.
Statistics show that just one monthly orthodontic case can significantly increase your doctor's salary.
The Bureau of Labor Statistics has found that a dentist with just a one to two new orthodontic cases per month can increase their salary by as much as 37%.¹ Considering that the target group for orthodontic care is children, this naturally means that a pediatric dentist will have several orthodontic cases and, therefore, a much more significant boost to their salary.
Providing orthodontic care also elevates your practice among competing pediatric dentistry practices in your area. Most parents dread having to balance appointments between two separate practices. Providing both services in one location can be a huge deciding factor in why new patients come to your practice and stay until reaching adulthood.
Orthodontic Courses for Pediatric Dentists and Assistants
Synergy Orthodontic Seminars provides various orthodontic courses for pediatric dentists and their assistants. Comprehensive Early Treatment Mechanics for the Growing Child is a fantastic starting point for pediatric dentists who want an in-depth course they can enter without any prior experience in orthodontic care. There are also beginner courses for family dentists who may treat children and adults, which you can view here. We even host seminars and courses for orthodontic assistants.
For more information on orthodontic courses for pediatric dentists, contact us today. If you've already found the course you're interested in taking, simply fill out the sign-up form on the class's web page.
---
¹ The average cost of braces is $5,000. Treatment typically takes 12-24 months. The Bureau of Labor Statistics cites a general dentist's average salary at $160,370.