Here's Why Fast-Track Orthodontic Courses for Dentists May Leave You Without the Knowledge You Really Need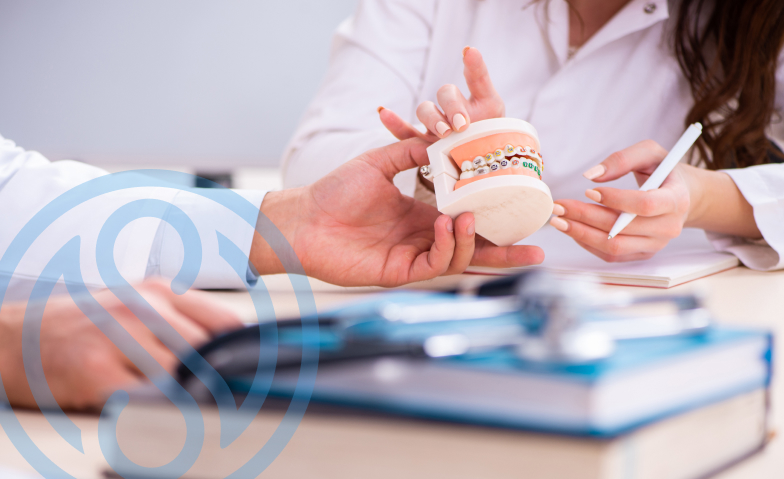 Choosing the right orthodontic course will set you up for success.
You've probably already heard about orthodontic courses for dentists. They're a great way to develop new skills and expand treatment options at your practice. However, not all courses are created equal. If you choose an expedited fast-track course, you could find yourself dissatisfied with the end result.
Instead, choose a comprehensive orthodontic course to prepare yourself properly and thoroughly. Here are a few reasons why taking the more comprehensive route will ensure you gain the skills and knowledge you need.
A comprehensive course has the depth of knowledge you're looking for.
The end goal of any orthodontic course for dentists is to provide general dentists with the knowledge and practical training needed to provide orthodontic treatments. That way, dentists can provide more treatment options to their patients instead of referring them out.
However, many fast-track courses don't actually provide the education dentists need to do this in practice. Instead, they focus on a broad overview of the basics. Rather than offering courses in orthodontic treatment, these are merely courses about orthodontic treatment.
When choosing any kind of continued education, you are making an investment. The additional revenue stream created by orthodontic treatment options is the return on that investment. If the course doesn't prepare you to actually carry out these treatments, you've essentially wasted their investment.
A dentist interested in this type of continued education should take the time to verify that they're receiving comprehensive orthodontic training that will provide them with the skills and knowledge they're looking for.
Meaningful learning comes with opportunities to consolidate knowledge and ask questions.
Modern continued education courses can provide many benefits by offering digital course options. However, some organizations use this as an excuse to prop up poor course offerings with scant meaningful learning. These lesser courses fail to give the necessary training to provide orthodontic treatments.
While scheduling continued education can be difficult for practicing dentists, there are many comprehensive orthodontic courses designed with that in mind. By taking place over a reasonable timeframe, they ensure that sufficient training is accomplished within a schedule that works.
Fast-track courses also lack the important element of instructor interactions. In most cases, they're simply collections of text or video tutorials that provide information but aren't a true learning experience. Being able to ask questions and interact with instructors is vital to proper orthodontic seminars for general dentists.
In-depth context around orthodontic cases prepares you for real-life treatment.
Orthodontic courses for dentists can greatly expand the treatment options you can provide. However, they do not prepare dentists to treat any and all orthodontic cases. There are many situations that will still call for a referral, something that a good course will make very clear.
But fast-track courses are unlikely to provide the proper context around complex cases. One of the most important skills when providing orthodontic treatment options is assessing which cases to take on and which to refer out. A dentist who doesn't understand this could find themselves causing real harm if they get in over their head.
Orthodontic seminars for general dentists need to provide the necessary context around complex cases. While the majority of orthodontic cases are simple enough, a dentist must be able to identify which cases require a referral. And with such a wide range of potential orthodontic issues, dentists need to develop a significant knowledge base.
Go in-depth for confidence in treating a range of cases.
There are many steps involved in providing effective orthodontic treatment. Fast-track courses might not cover all of them fully, leaving dentists in the dark about important elements. Diagnosis is one area that is often overlooked by low-quality courses, despite its clear importance.
A dentist also needs the understanding required to develop treatment plans. It's not as simple as carrying out procedures as needed. Orthodontic treatment requires careful planning, and this planning takes specific training and skills. Dentists will need to understand which treatment options can provide desired outcomes for a range of different cases.
Proper documentation is another area that should be covered in training. Dentists will need to create the proper standard of care records to be legally compliant and to ensure that everything is filed correctly.
The Benefits of Comprehensive Orthodontic Courses
Instead of a fast-track course, dentists should choose comprehensive orthodontic courses from Synergy Orthodontic Seminars. These comprehensive courses cover everything that dentists and their team need to know to start providing orthodontic treatments. With carefully developed courses and engaging instructors, these courses deliver what fast-track courses can't. If you're interested in continued education for you and your staff, you can reach out to Synergy Orthodontic Seminars today to find out more about our orthodontic courses for dentists.