6 Ways to Boost Your Pediatric Dentistry Success Rates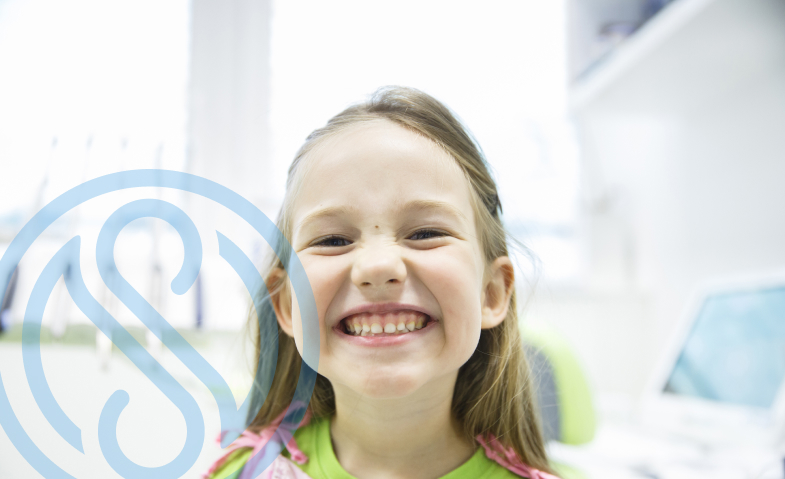 Learn These Key Strategies To Boost Your Success in Pediatric Dentistry
The pediatric dental market is a $10.3 billion industry in the United States. With a projected growth of 7.4% over the next 10 years, it continues to be a much-needed and valuable area of work. With a few programs, tweaks, and initiatives, it is possible to set your practice up for further pediatric dentistry success.
The key is presenting a fun image and offering services your patients value. So how can you attract new patients and add services that will boost your success rates? Read on to find out.
1. Attract new patients.
Pediatric offices can't hold onto their patients for life, unlike general dental practices. So every pediatric dental practice needs robust, ongoing marketing efforts to ensure a steady stream of new patients.
One effective method is to reach out to the parents of youngsters who have yet to visit the dentist. Invite them in for a quick meet-and-greet and a prize. You can advertise these events through banners, leaflet drops, local media outlets, and social media.
Successful Drop-Ins
The purpose of the drop-in is twofold. First, the child gets familiar with your office and has the added fun of hunting for a prize. Some possible treats include toys, tooth-themed stickers, and coloring books.
While the kids are getting comfortable with your office, the parents are being educated about the benefits of early dental check-ups. You can also provide some advice that can help parents feel confident that you'll care for their kids' oral health. All the time, you're building rapport with the parent and child, which makes it more likely that you'll sign up a new patient.
If the parent is interested, offer them a happy visit.
2. Organize happy visits.
Happy visits are a no-charge opportunity for children (and parents) to get comfortable with being in the office. No treatment or examination happens—it's all about demystifying dental care.
Some suggestions for a successful happy visit include:
Always have chairs for the parent(s).
Encourage kids to go for a "ride" on the chair.
Let them play with a disposable hand mirror and see how we use it.
Let your little patient see how the air and suction and water tools work by using it on your or their hands for demonstration.
Introduce the pediatric nasal hood by asking them if they want to be an astronaut or deep sea diver.
If the parent is happy to schedule a follow-up consultation and cleaning, ask the dentist who will treat them to drop by and say hi. That way, at their first exam, they see a familiar face in a fun setting rather than a stranger in unfamiliar surroundings.
Finally, before the patient and parent leave, give them a few goodies. Be sure to include the practical essentials—toothbrush and toothpaste—and let them pick out a prize from a treasure box. Now is also the perfect time to sign up for the cavity-free club.
3. Satisfied customers are your best advertisers.
Word-of-mouth advertising is incredibly powerful, with 88% of customers trusting it over traditional media. And with a little encouragement, your happy patients (or, in this case, their parents) can boost your local reputation through their social media.
Did you know that 40% of millennial moms have a social media account for their babies? That rises to 47% by the time the child is two years old. And they share updates on everything their baby does—including visiting the dentist.
Consider creating an Instagrammable backdrop where mom and baby can have their picture taken together or grab a quick selfie. Make sure you prominently feature the name of your practice and ask them to tag you in photos they post online. If they love coming to your office, ask them to mention you in their posts.
It's a great way of generating awareness among your target audience—other local parents.
4. Put parents' minds at ease.
Going to the dentist can be stressful for people of all ages. Parents can unintentionally convey that stress to their kids. If they can't go with them into the clinical area, it's likely to be even worse.
So why not make it a policy to always allow parents to join their children? The parent and child will feel reassured, and it can help build trust.
5. Make your office fun.
Every pediatric dental office should be a fun destination for kids. There should be lots of toys, reading material, and other activities that make it an event they look forward to. When you have the buy-in of your entire team, the experience can be one that kids look forward to.
This can help you gain buy-in from parents as well. They'll be much more likely to bring their kids regularly if the youngsters are eager to come.
6. Add orthodontics to your pediatric practice.
You have undoubtedly worked hard to build strong relationships with your patients. They love coming to see you and trust you implicitly. But, if you don't offer orthodontic services, you may find that you frequently refer patients to other practices.
Wouldn't it be great if, instead of turning away business, you could offer orthodontic services yourself? Your patients already feel relaxed with you, so it would be a win-win situation!
Orthodontic CE courses are the key to making that happen. These courses upskill general and pediatric dentists, equipping you with the qualifications and confidence to offer orthodontic treatments in your own office. If you take advantage of this valuable training, you may find that you only have to refer a small number of complex cases to orthodontists.
You can boost your success rates and potentially attract new patients. Parents will love the convenience of being able to bring their children to a single dentist's office for all of their treatments. Rather than losing patients as they hit adolescence, you'll be able to offer braces and other orthodontic treatments, retaining patients for as long as possible.
The Key to Pediatric Dentistry Success
Pediatric dentistry success is a mixture of several factors, including those that we've mentioned above. Where pediatric dentists excel is in the relationships they foster with families. If you've already built a strong foundation, why not expand your offering by providing your patients with orthodontic services?
Our orthodontic training courses allow you to add new revenue streams to your business, as well as better meet the needs of your patients. Contact us today to find out about the courses we offer and how they could benefit your practice.